David Hill, PhD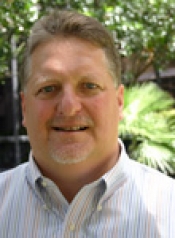 Founder, President and CEO
david.hill@riverwalksearch.com
(210) 732 6400 x 102
Hometown:
San Antonio, Texas
Education:
United States Air Force Academy (1977), Texas A&M University (BS Civil Engineering, 1982), Harvard Business School (AMP, 2000), Our Lady of the Lake University (MS Organizational Leadership, 2013 and PhD Leadership Studies, 2019).
LinkedIn:
Background:
"I've held top executive roles with Fortune 500 and Forbes 500 companies, before heading up River Walk Executive Search thirteen years ago. I started my professional career on the manufacturing plant floor, working shift work, learning business from the ground up. I've held positions from team manager in a manufacturing plant to brand manager and from HR vice president to CEO. This wide background provides me the ability to work in-synch with our Client Companies. I can provide them the insight they need to hire the best talent. My background also allows me to relate extremely well with top-performing Impact Players, and I provide them coaching and advice, all the while helping them advance their careers. I look forward to working with you."
Previous Employers:
The Procter and Gamble Company (14 years), NIBCO INC. (6 years), STBH Distribution Company (4 years).
Why We Win:
"Every Associate at River Walk Executive Search understands that we spend each day engaged in a very serious and deeply personal business. We employ great Associates, and working here means more than "just a job" to us. We take pride in knowing that we play an extremely valuable consulting role to our Client Companies. We help them win by providing them keen industry insight and a strategic "human" advantage. We help them win by assisting them to find, recruit, hire, motivate and retain top performers. Over the long haul, we know great people make great companies. We also never forget that our work has a profound influence on our Impact Players' futures --- their family, their livelihood. We never forget that we play a significant role in the personal happiness and well-being of the Impact Players we place.
Hobbies:
Playing the piano, composing, listening to music. Reading business books and business magazines. Running, lifting weights, fishing, golf.
Personal:
Married (Kristie). Four daughters and one step-daughter (Heather, Lauren, Katie, Hannah, Inga).
Personal Philosophy:
"Do things honestly, trust others, have faith, and make a positive difference."